1945 World War II
American Indian
Honor Roll Quilt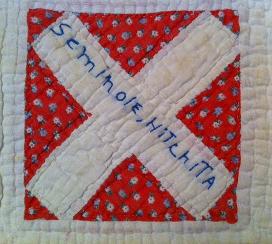 Many towns across the United States honored the soldiers from their communities who served in World War II with the making of Service banners and Roll Call or Honor Roll quilts. Some of these quilts are very patriotic in appearance. Others are not so obvious and were made with everyday scrap fabrics from the 1940s.
Seminole and Hitchita are towns in central and eastern Oklahoma. The W.S.C.S. (Women's Society of Christian Service) created this quilt in 1945 to honor local veterans of two wars; World War I and World War II. Research in military and census records reveals the names embroidered on this quilt are all American Indians. I believe the choice of a cross for the quilt block design was purposeful as a religious symbol and sacrifice and honor.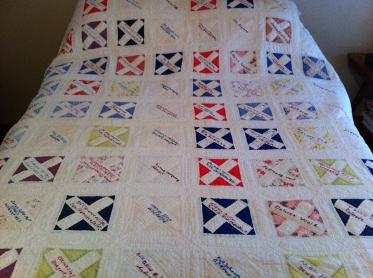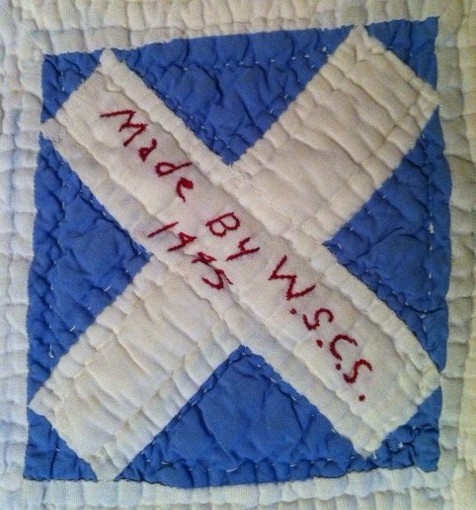 It is an incredible honor to be the keeper of this special quilt, a testament to the military service of Oklahoma Native Americans during two World Wars. The first names I chose to research were Private Wilson Harjo, P.F.C. Alvin G. Harjo, Sampson B. Harjo (KIA) and Private Raymond Harjo. Each of these soldiers were born during the World War I years. They lived in the Red Mound Township, Seminole County.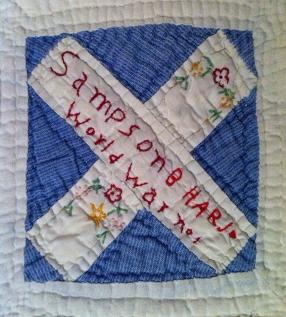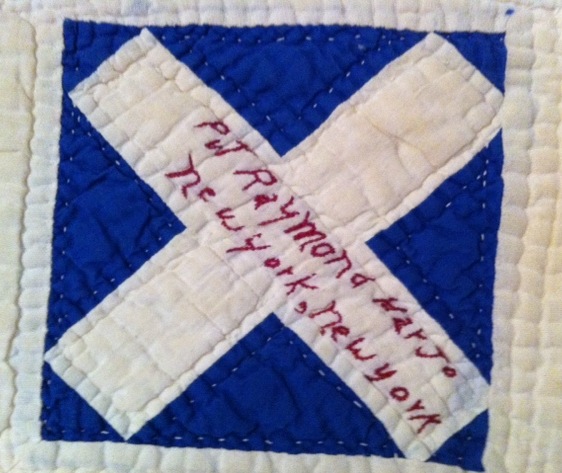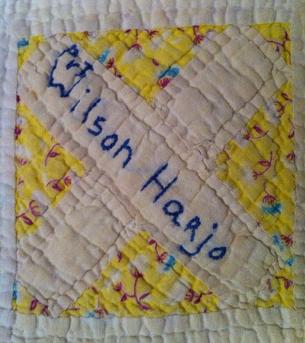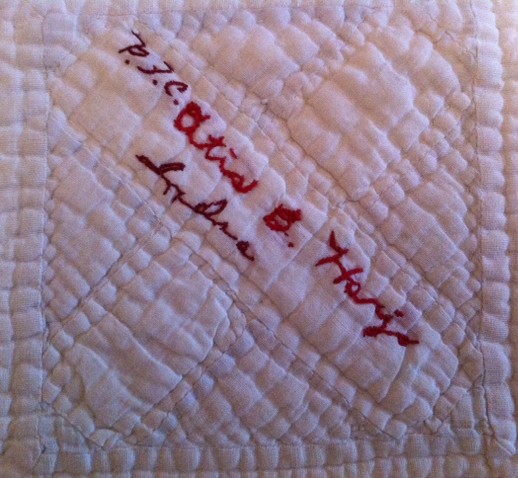 Private Otis Yarbrough was from Econtuchka, Seminole, Oklahoma. At the age of 20, this U.S. Marine was killed in action. Private Yarbrough is interred in Ft. Gibson National Cemetery, Oklahoma. Sadly, buried with him at Ft. Gibson is his brother, PVT Benjamin Yarbrough, US Marine who was also killed in action at the age of 21.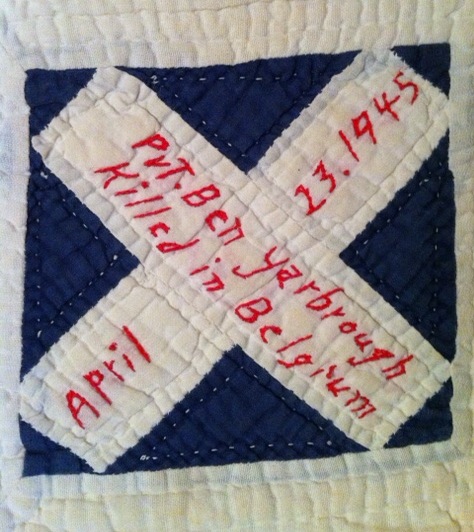 Below are additional blocks on the quilt.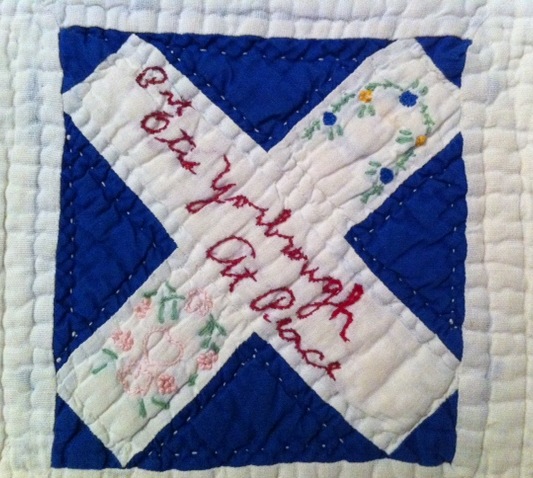 This quilt is unique because it also honors Seminole and Hitchita Native American Veterans of World War I. Many of them are designated with Gold Stars on their blocks which means they lost their lives in the War.