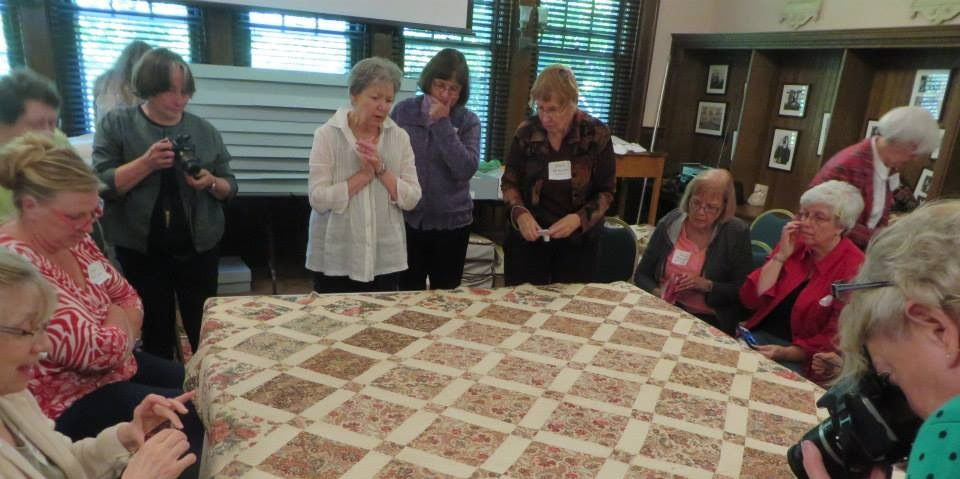 Quilt History Study Day
This first Quilt History Study Day was held on October 5 at The Gunn Library in Washington, Connecticut. Thirty-five quilt history enthusiasts spent the day sharing pre-1840 quilts and viewing the collection of The Gunn Museum. This was the first in a series of six Quilt History Study Days. The next event will be on March 28, 2015 at the Darien Historical Society in Darien. Registration forms are available at suereich@charter.net.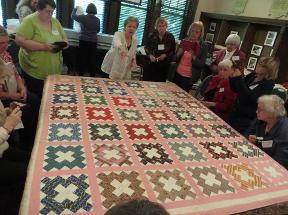 Thank you for an excellent day - extraordinary quilts to examine and appreciate -
Big Learning !!
Thank you Sue,
I learned so much.
A great learning experience. Quilts are a living tribute to their makers.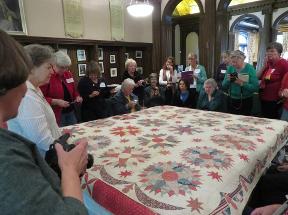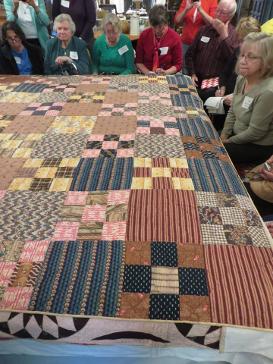 Very inspiring collections -
much interesting information, lovely venue & yummy food!
Well run and coordinated! Friendly, knowledgeable participants and speakers. Format is fast and yet, comprehensive. Bravo!