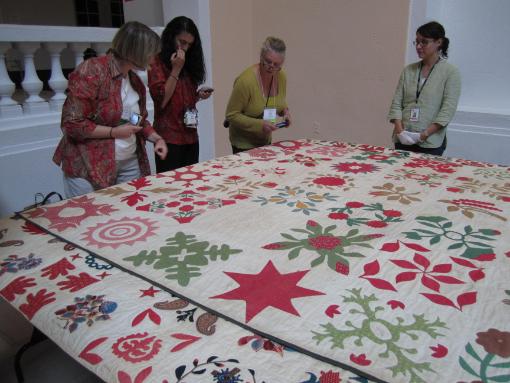 American Quilt Study Group
2011 Seminar, Cherry Hill,NJ
sponsored by the
Mid-Atlantic Quilt Study Group.
Excel File for 24 quilts in the collection of the New Jersey State Museum submitted by Judy Grow.
Ice Breaker Night featured quilts from the collections of members of the Mid-Atlantic Quilt Group, Historical Societies from New Jersey and Pat and Arlan Christ from Kutztown, PA.
Study Centers by Rosie Werner, Sharon Waddell and Candace Perry, Show 'n Tell and Don Beld's presentation on Home of the Brave and quilts honoring the sacrifices of 9-11.
Patchwork from Folk Art to Fine Art at the Newark Museum with Director Ulysses Dietz