Quilts in Presidential Libraries and Museums.
Thanks to the support of the quilt history community, the American Quilt Study Group and the Connecticut Quilt Search Project, I will be sharing quilts in Presidential Libraries and Museums here and on the QuiltIndex.org. The Eisenhower Museum quilts are being entered in the Index and will be ready to view in the near future.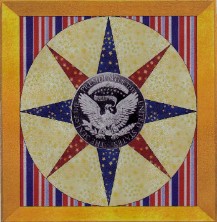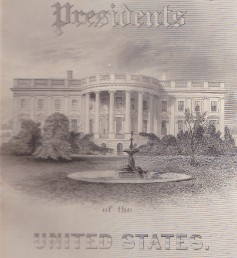 Dwight D. Eisenhower Presidential Library and Museum
Abilene, Kansas - Quilt Documentation, November 14, 2011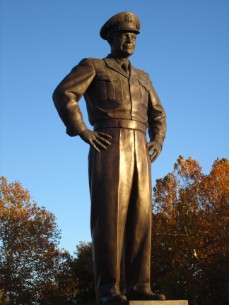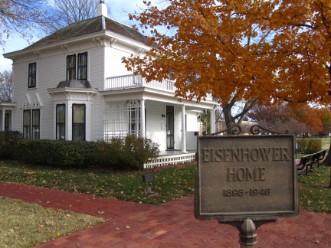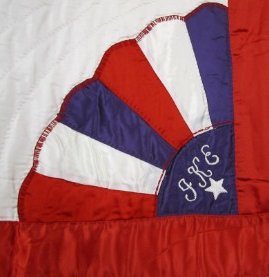 The documentation of quilts at the Eisenhower Museum took place on November 14, 2011. The park-like site in Abilene, Kansas also features the Presidential Library, the Eisenhower Homestead and the Burial Chapel of President Eisenhower and his wife, Mamie.
Many of the quilts in the collection of the Museum were made by the President's mother, Ida Stover Eisenhower and were used in the family's home as her seven boys grew up. Other quilts were presented to the President and his wife, Mamie during their life in the White House and in their retirement years.
This wholecloth, satin, cream quilt was stitched with the portrait of President Eisenhower. It was a gift of Turkey.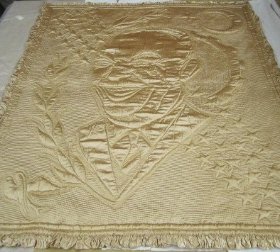 This Kansas Sunflower quilt is appliqued and embroidered neckties with the names of various businesses in the state.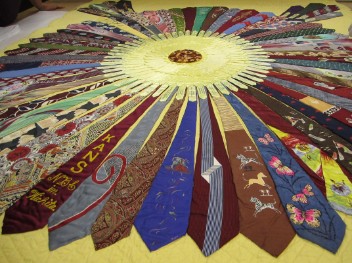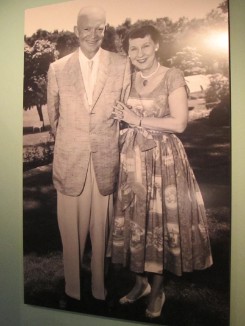 Mamie's dress is the Eisenhower Toile featuring important dwellings and events in lives of the 34th President and his wife.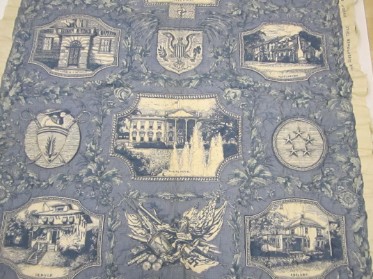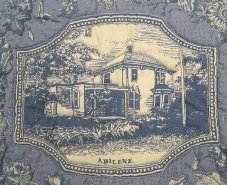 "Quilts of Valor" made by Kansas quiltmakers for soldiers returning from the War on Terror on display with World War II quilts at the Eisenhower Library.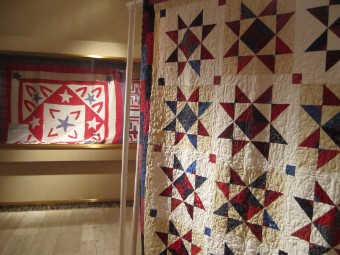 Documentation Team included Libby Wallis, Carol Elmore, Sue Reich, Jan Masenthin, Tresa Jones and Lori East. Missing from the photo is Eleanor Malone.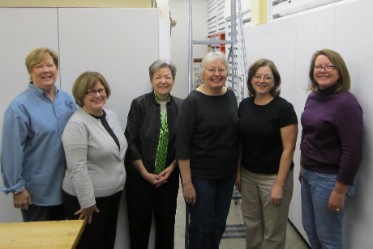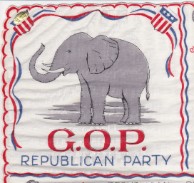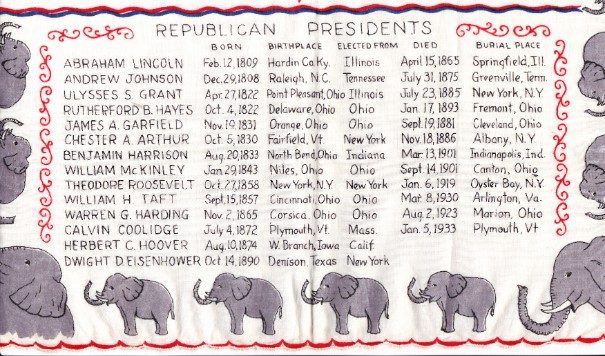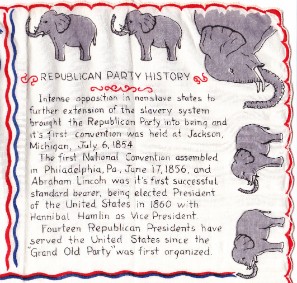 These three photos are all from a handkerchief printed during the Eisenhower years.
The embroidered portrait of President Eisenhower and its inspiration on the right are part of a collection Presidential images begun by a quiltmaker at the end of the 20th Century,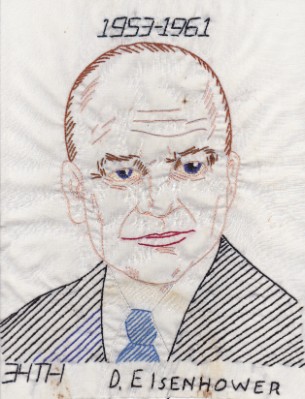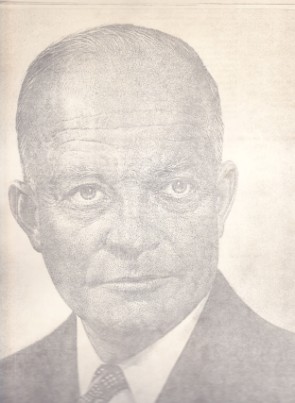 © Sue Reich. All rights reserved. Please seek permission to share this information.